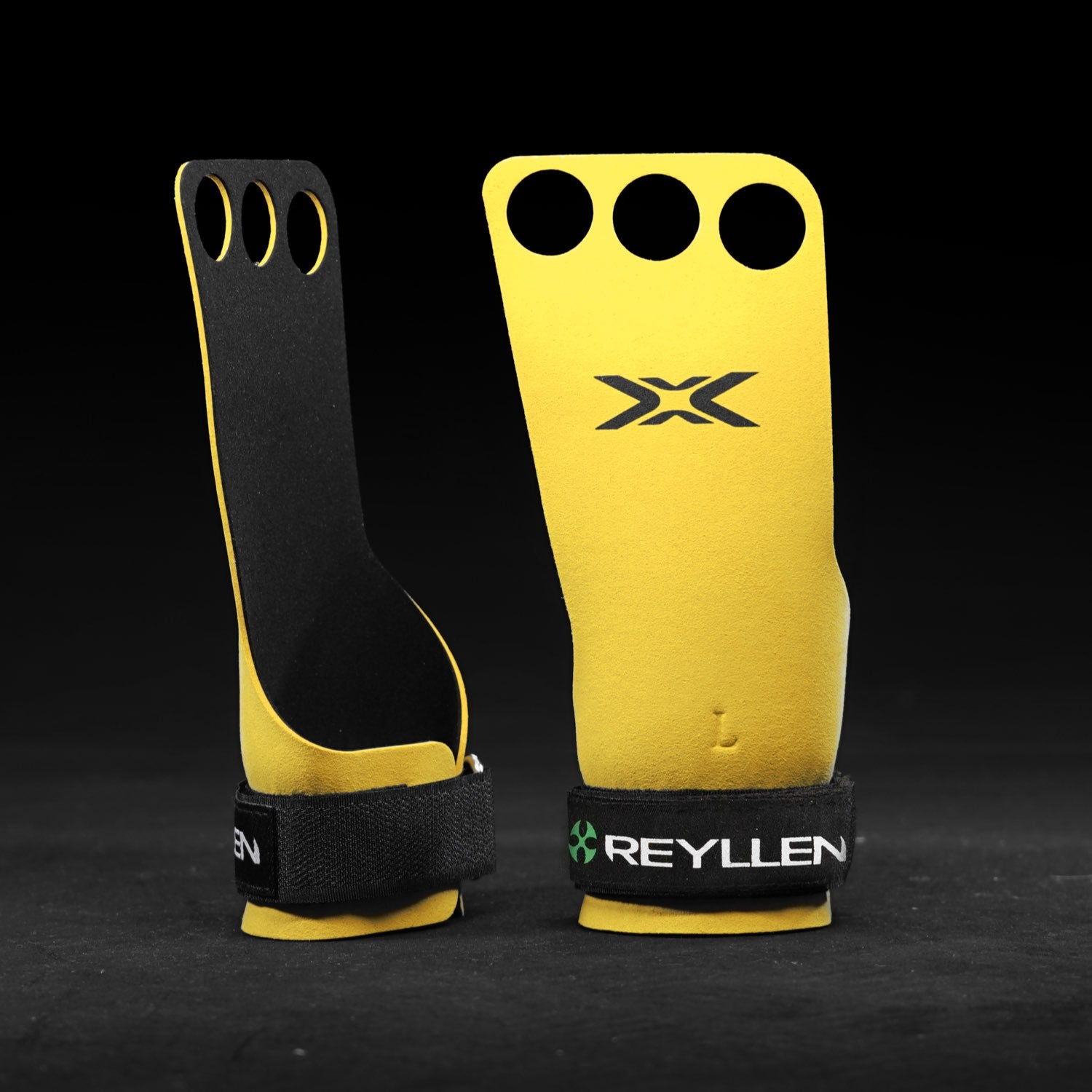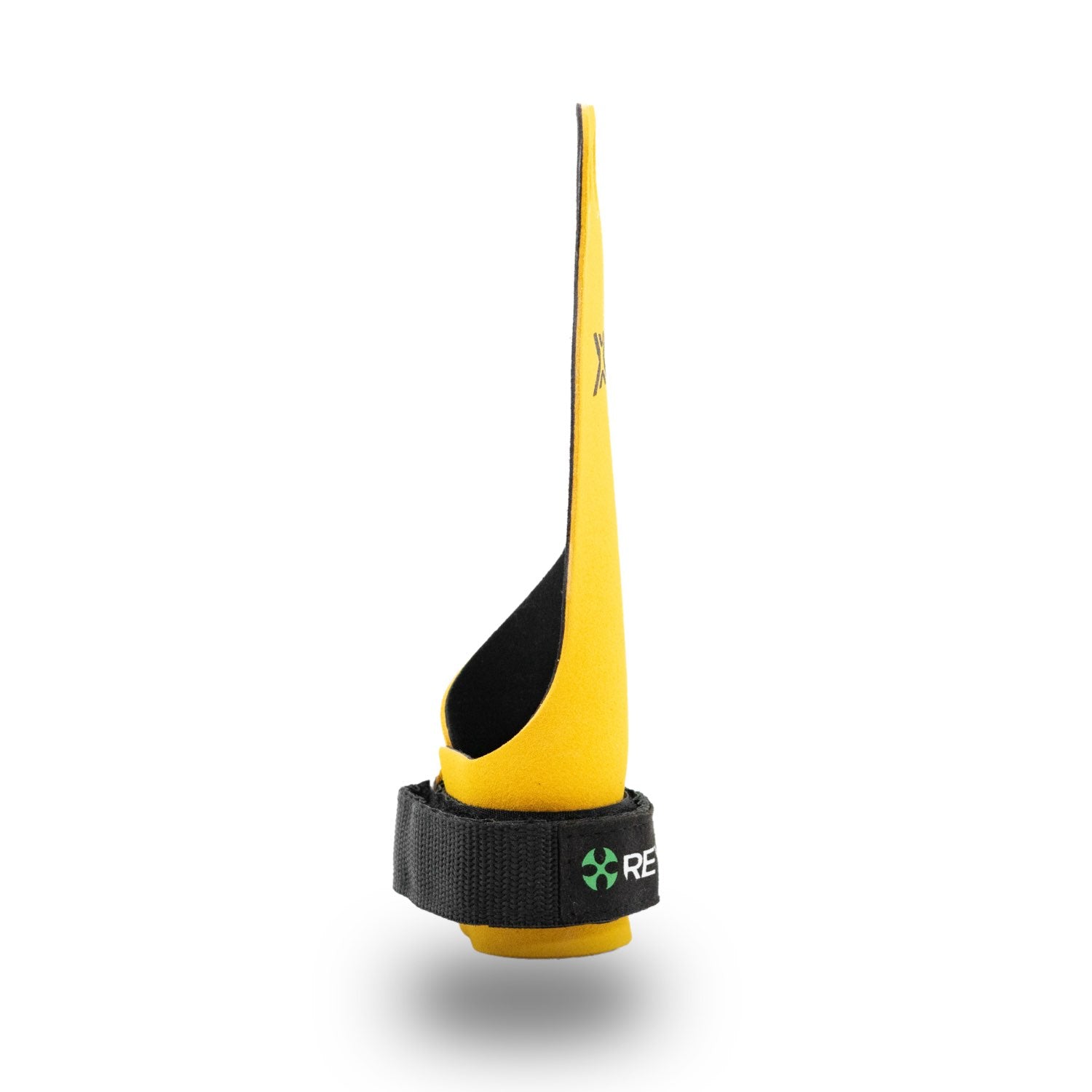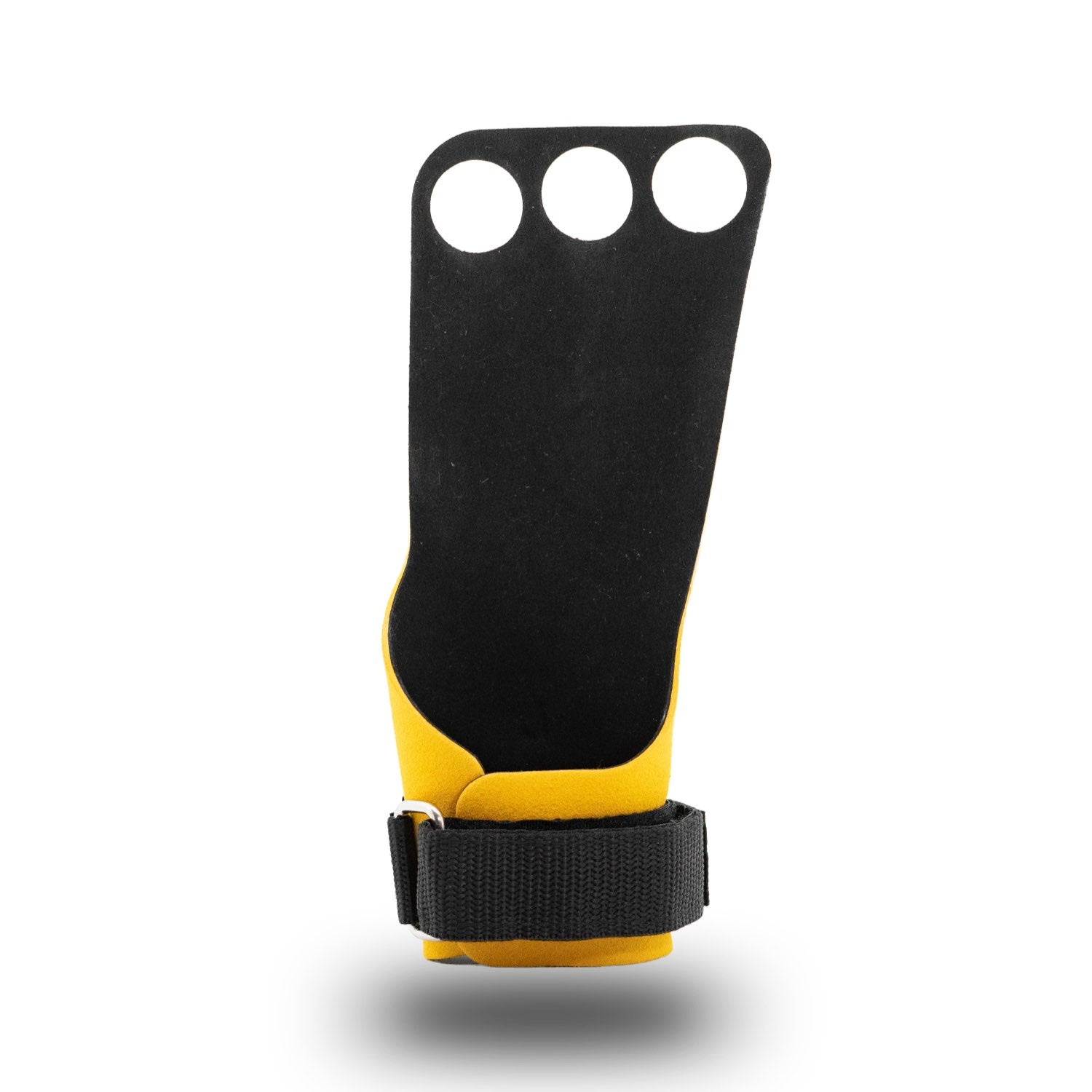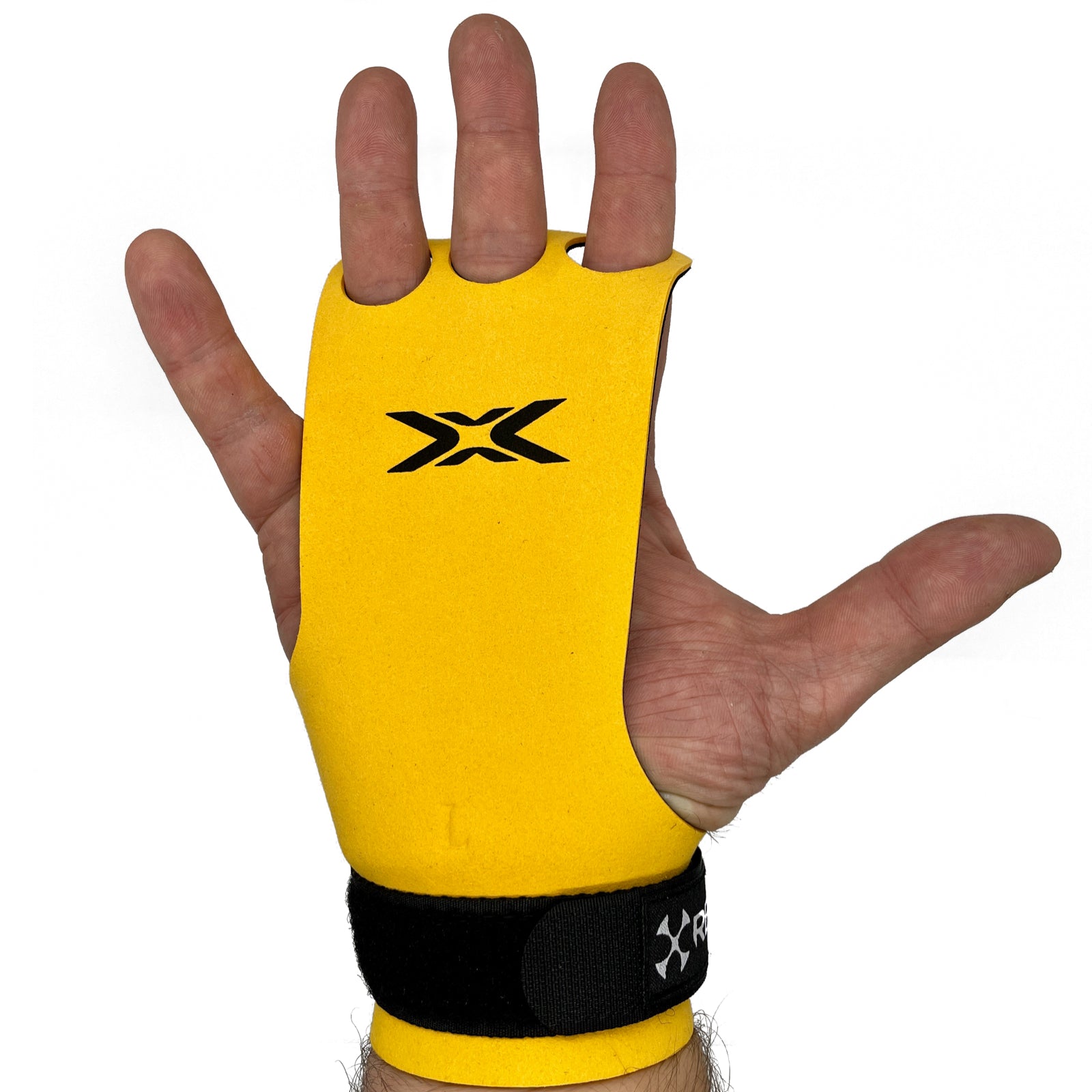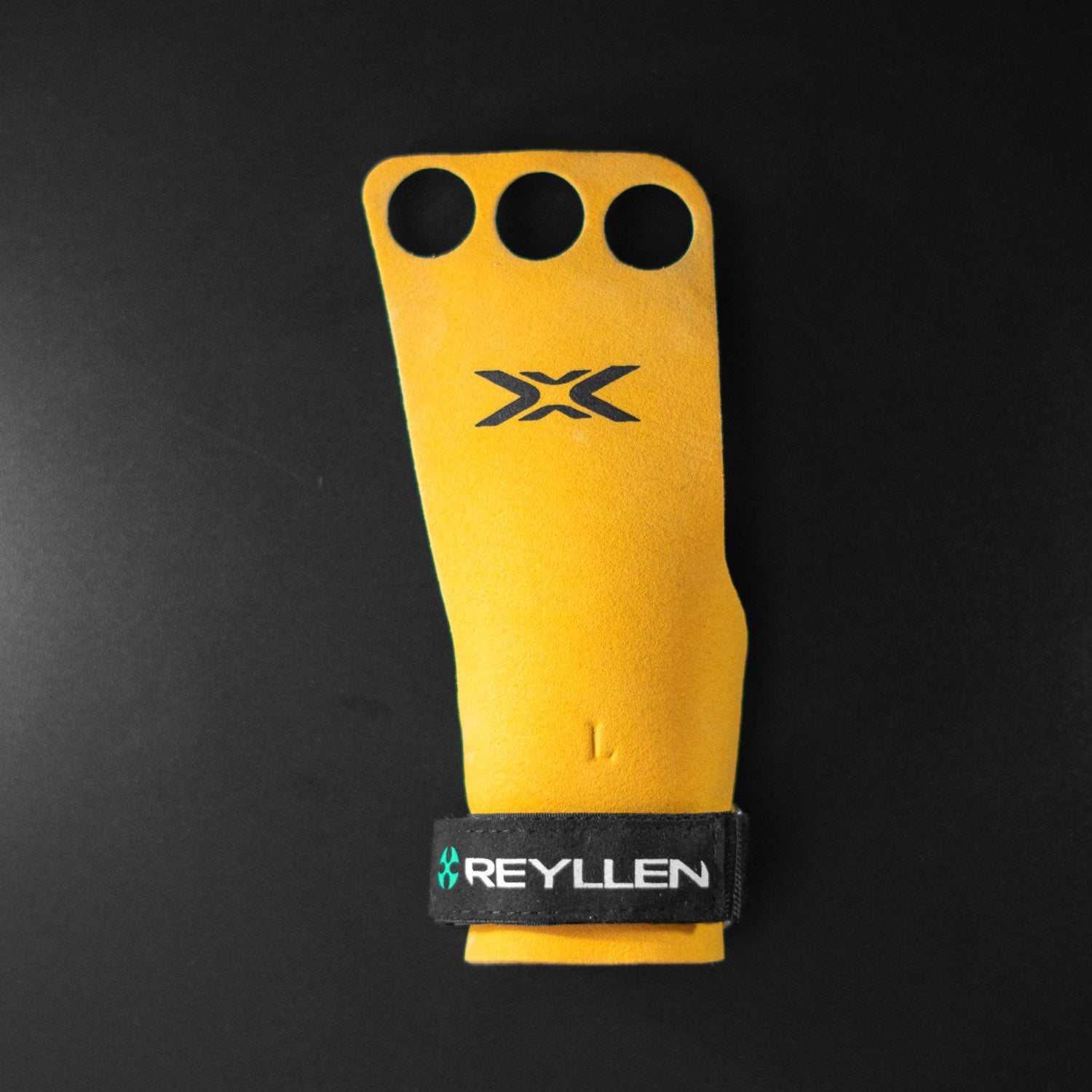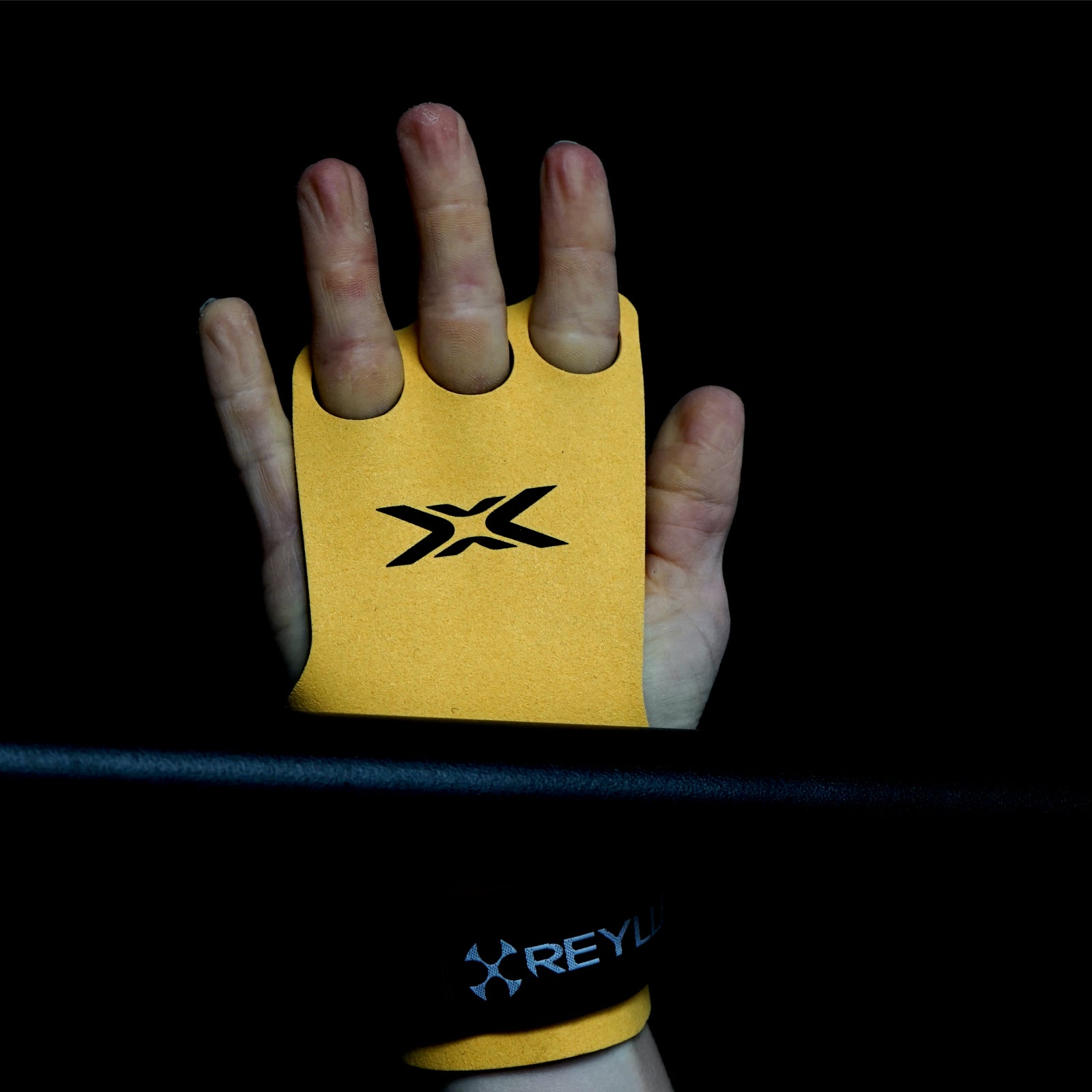 BumbleBee X3 Gymnastic Grips 3-hole
DESCRIPTION

Series 3 BumbleBee X 3-hole Gymnastics Grips 
To design this shape we have taken your feedback to improve our design. Series 3 are our most versatile grips. Narrower pad profile allows for more freedom of movement along your palm while keeping the key areas protected. We have reduced the size of finger-holes to provide better support for dowel wear. Added material on the side not only doubles as false grip protection, but offers extended durability in the most stressed area of the grips. 
Like using your grips without finger-holes? Series 3 can easily be used as fingerless when needed. 
Everything about these grips was designed for real world use and truly unique fit.
FEATURES
Use with dowel or fingerless
Narrow Profile
Feedback driven design
Original Reyllen® Design
Designed in UK 
Original Colourway (Yellow Front)
*Original Reyllen Design registered with UK & EU intellectual property rights