Explained
TRAINING GRIPS
Our microfibre range explained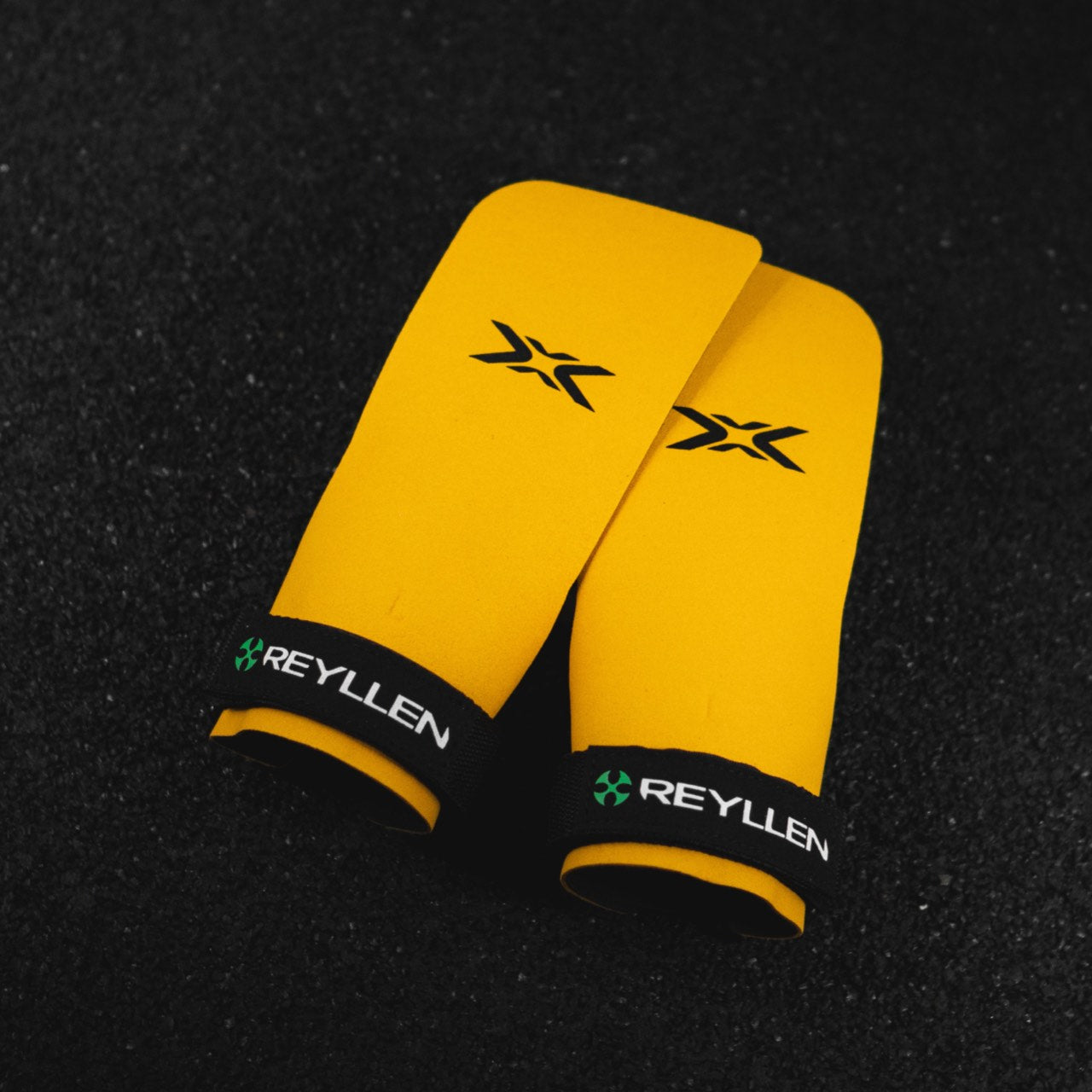 Explained
COMPETITION GRIPS
Our rubber compounds explained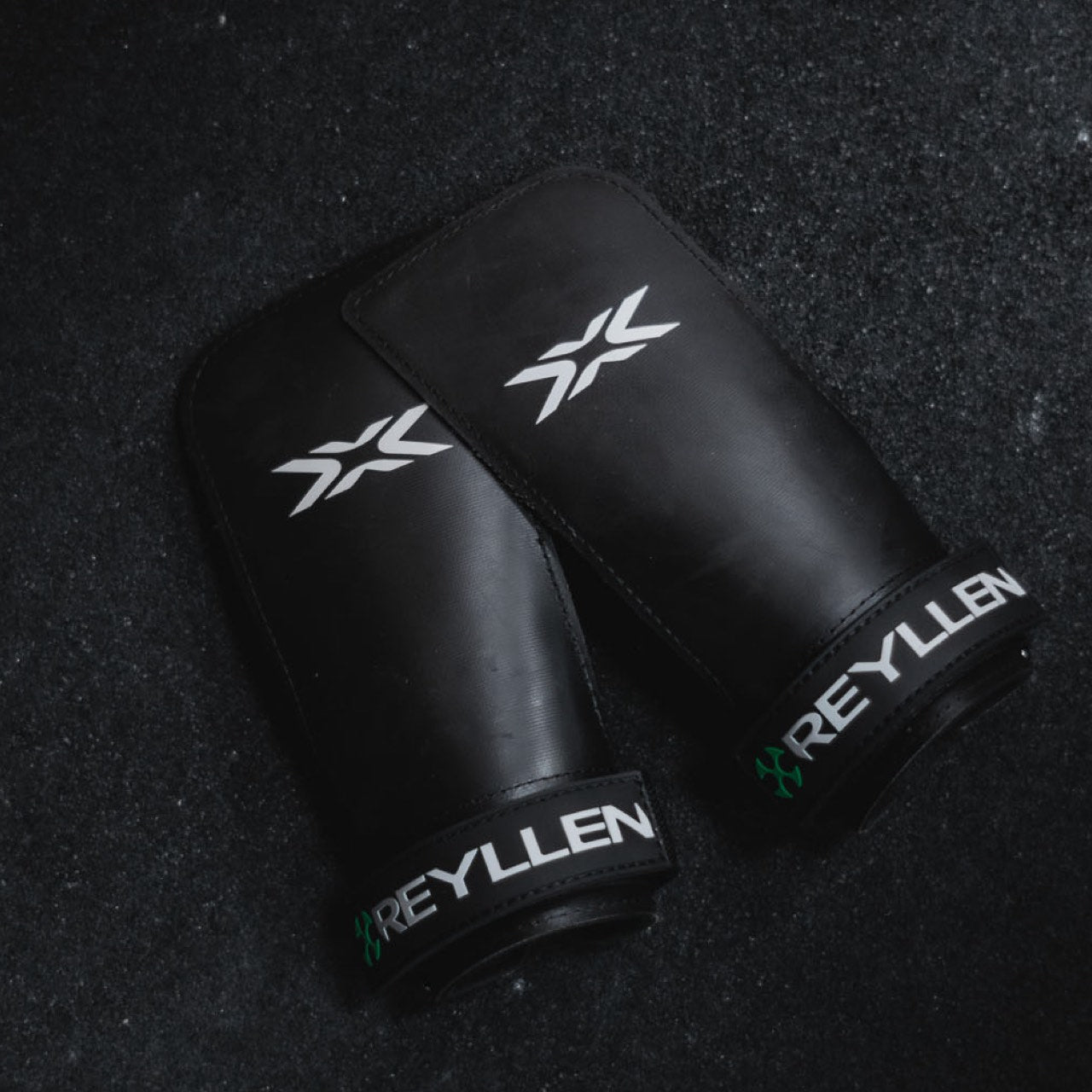 EXPLAINED
FINGERLESS VS 3-HOLE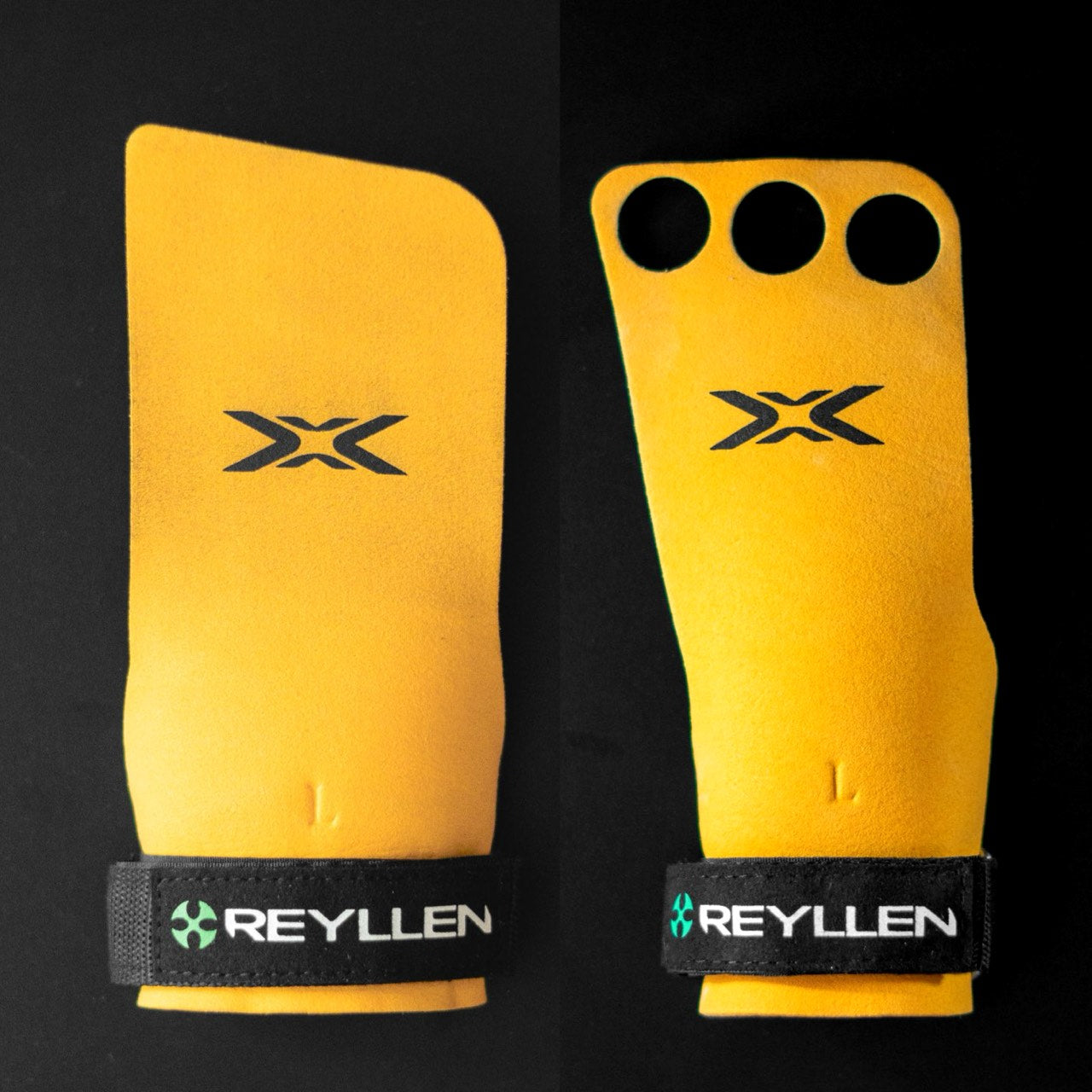 Styles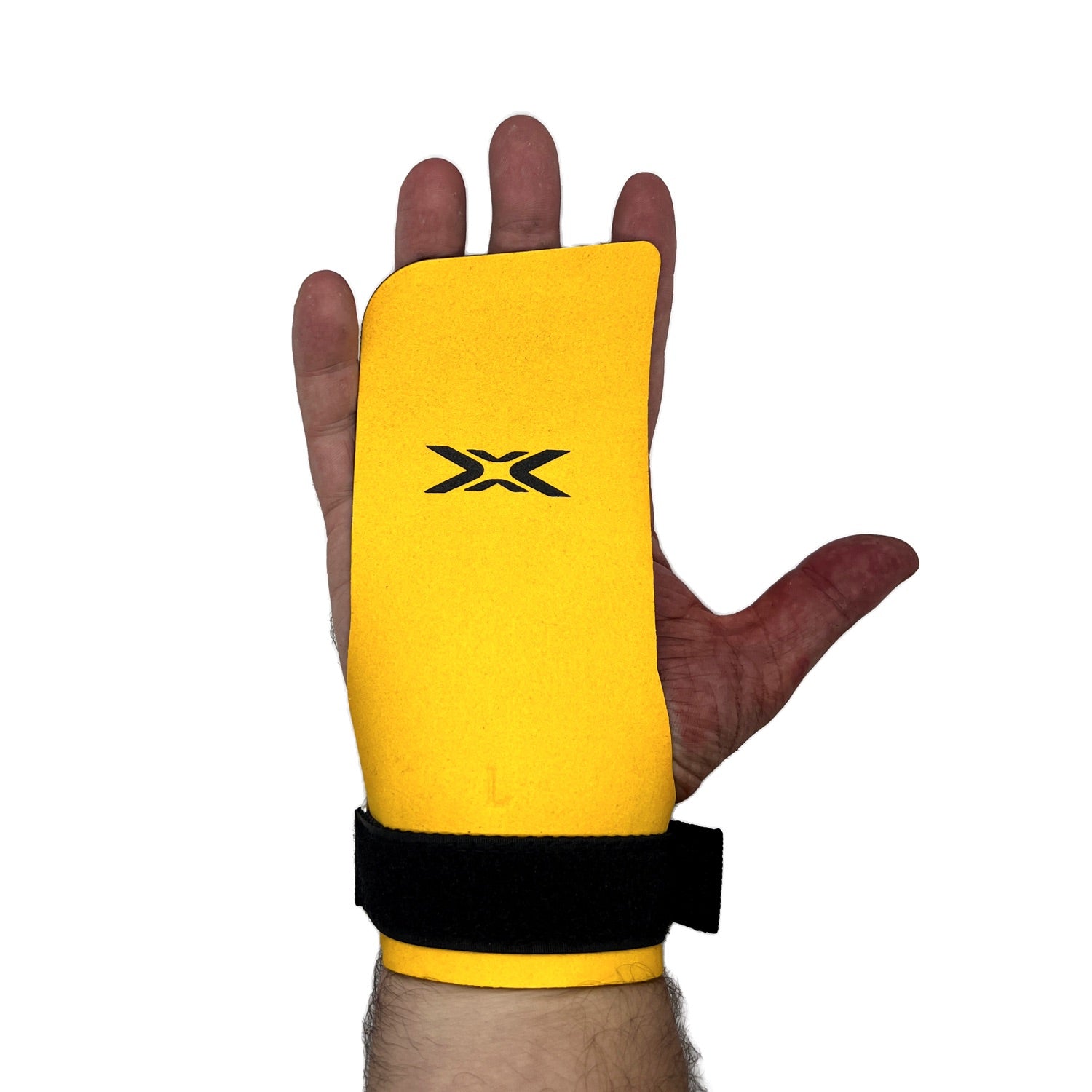 Fingerless
Fingerless grips have become very popular. This style is perfect to be used for fast transitions, however, fingerless models don't usually work well with classic (thumb under bar) grip, as the thumb pushes the material to the side and down. Fingerless should always be used with thumb over bar grip for best results. The closer to the wrist you can catch the bar, the better the grips will perform.
Ideal for athletes with thumb over bar grip.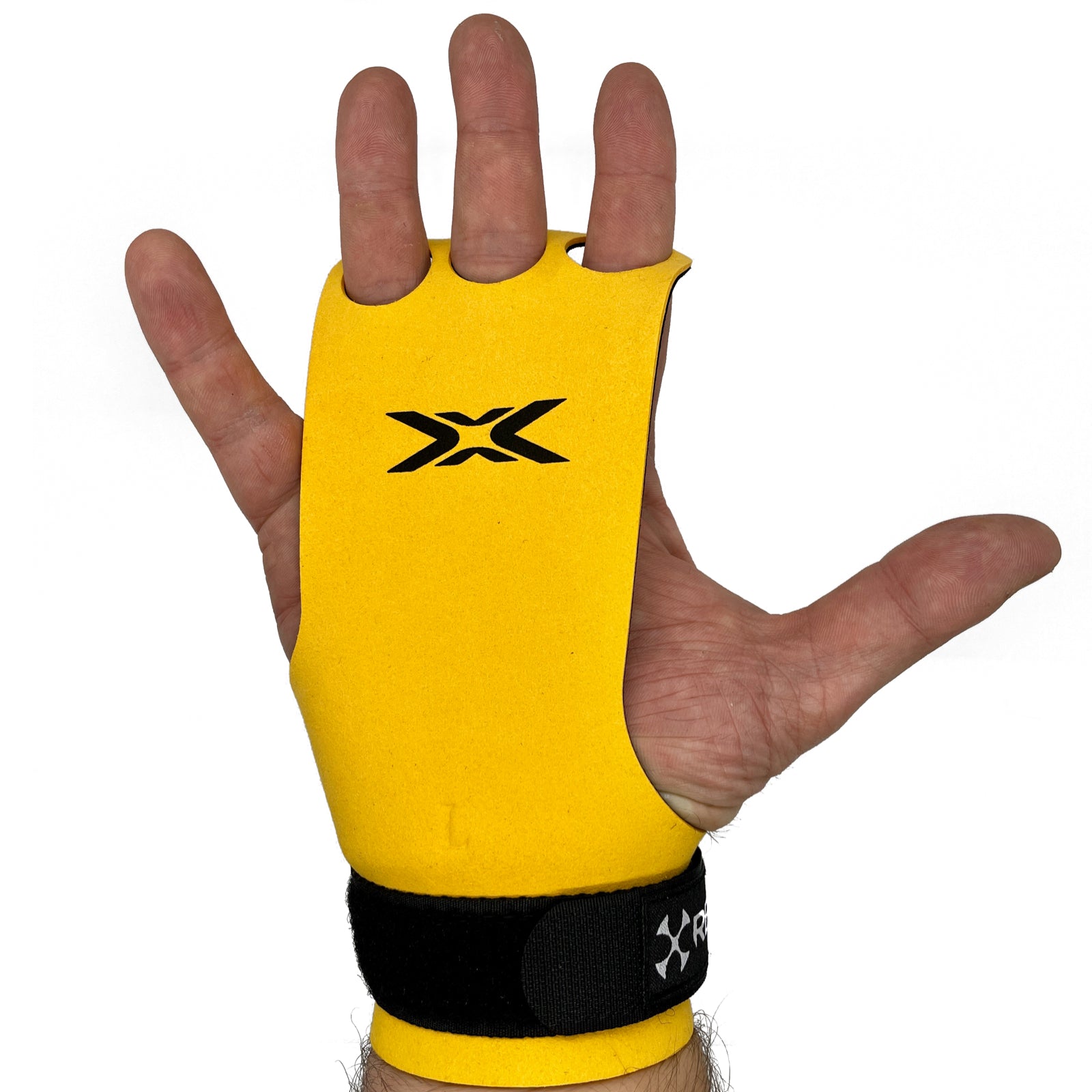 3-hole
The 3-hole models offer the best all-round grips experience. The 3-hole is a universal style the can be used as fingerless as well. Being able to grip the bar, dumbbell, rings or kettlebell while not having to worry about grips coming off is a big advantage. For the best results we recommend the use of dowel effect by creating a fold at the top of the grips. 
Ideal for all athletes due its universal nature and all-round capability.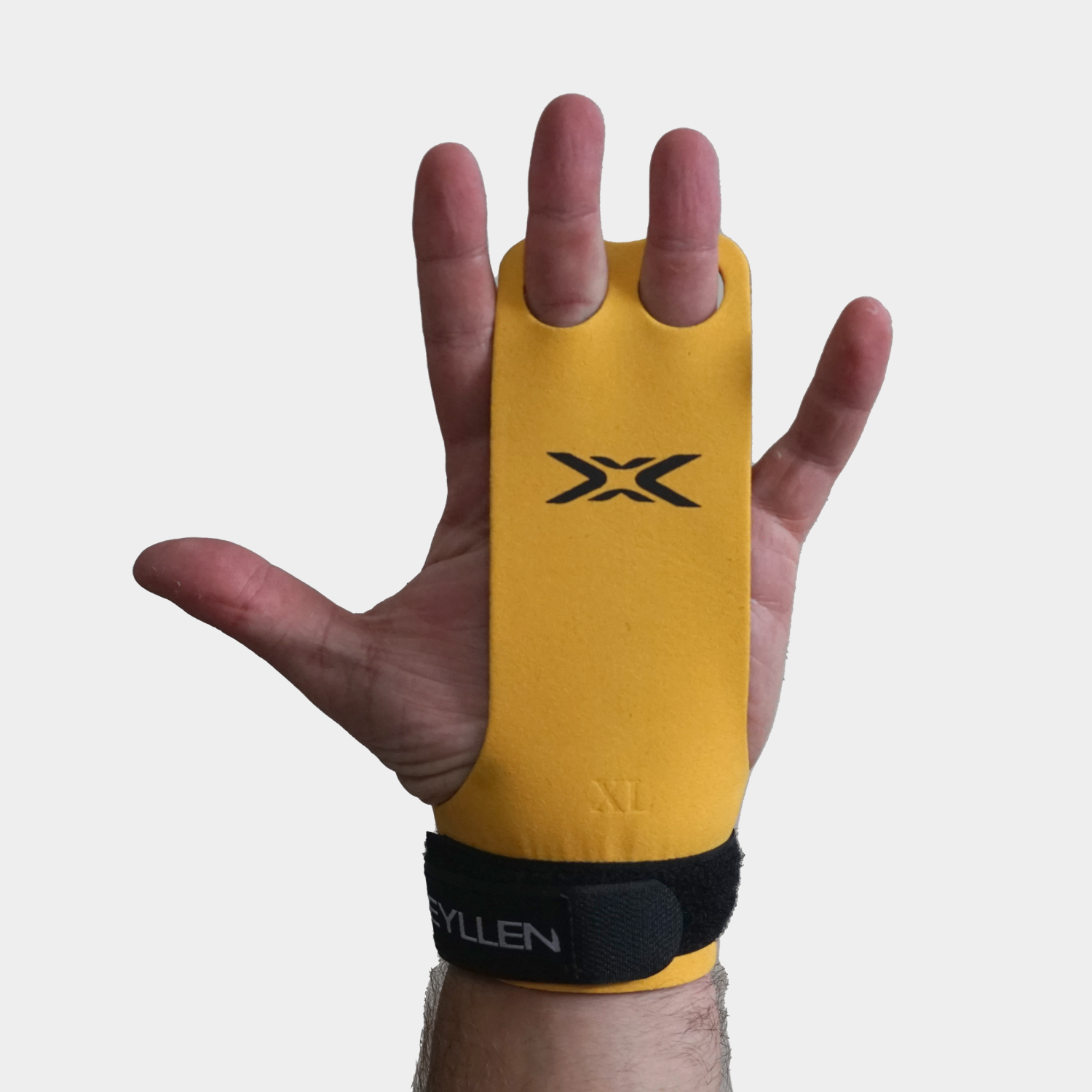 2-hole
Timeless style for the minimalist feel. 2-hole design has been around in gymnastics for a long time. It offers minimal interference and protection down the middle portion of the palm. It allows for natural dexterity of the index finger and thumb and can be used for any and all movements, not just bar or ring work. 
Ideal for minimalists and great for kettlebell, dumbbell and bar work.
OUR DESIGNS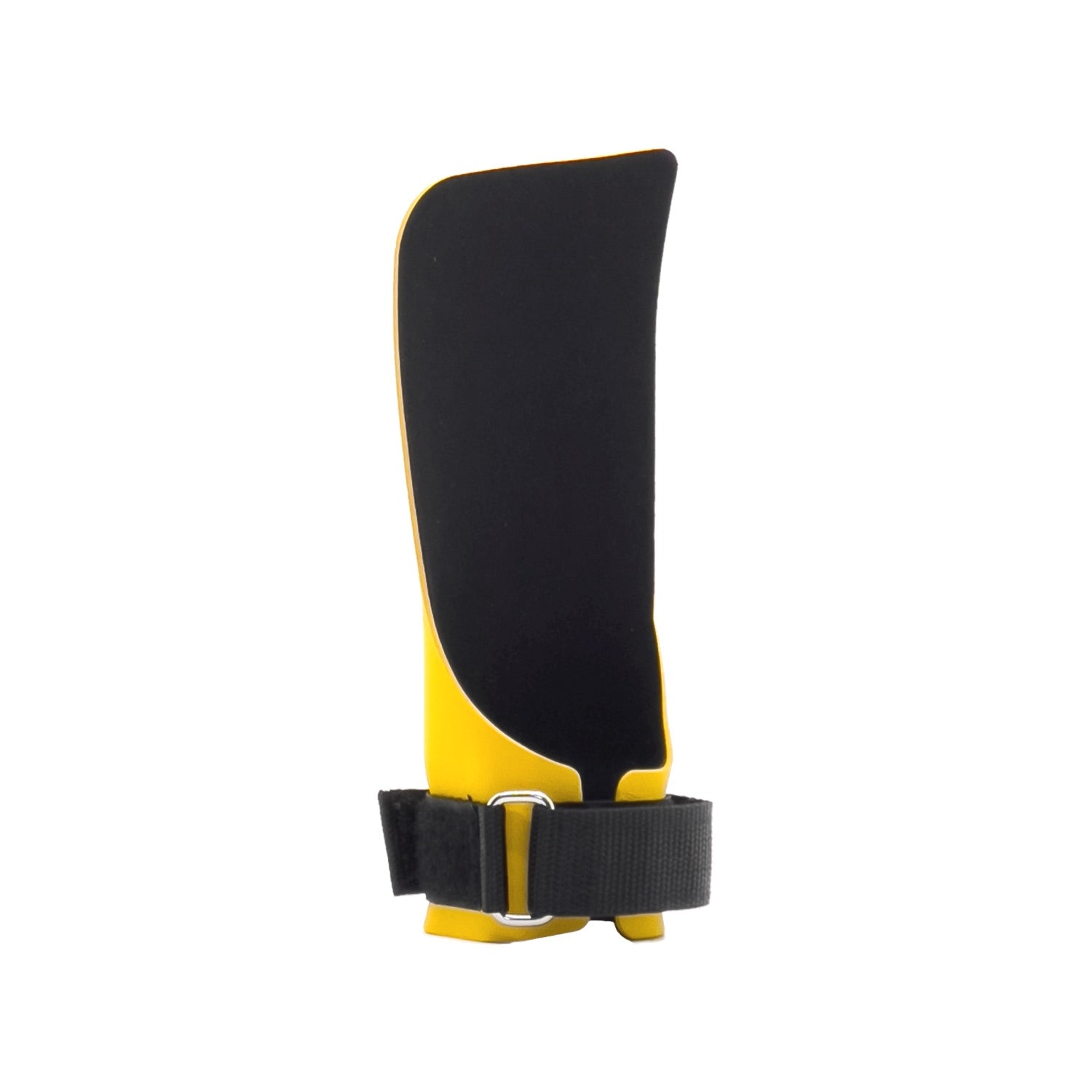 X4
X4 design is a simple upgrade that combines the elements of all others. X4 is straight cut shape with ergomonic fit around the wrist and top of the grips. The X4 shape is the same width throughout and offer coverage for most of the palm area. 
Ideal for all athletes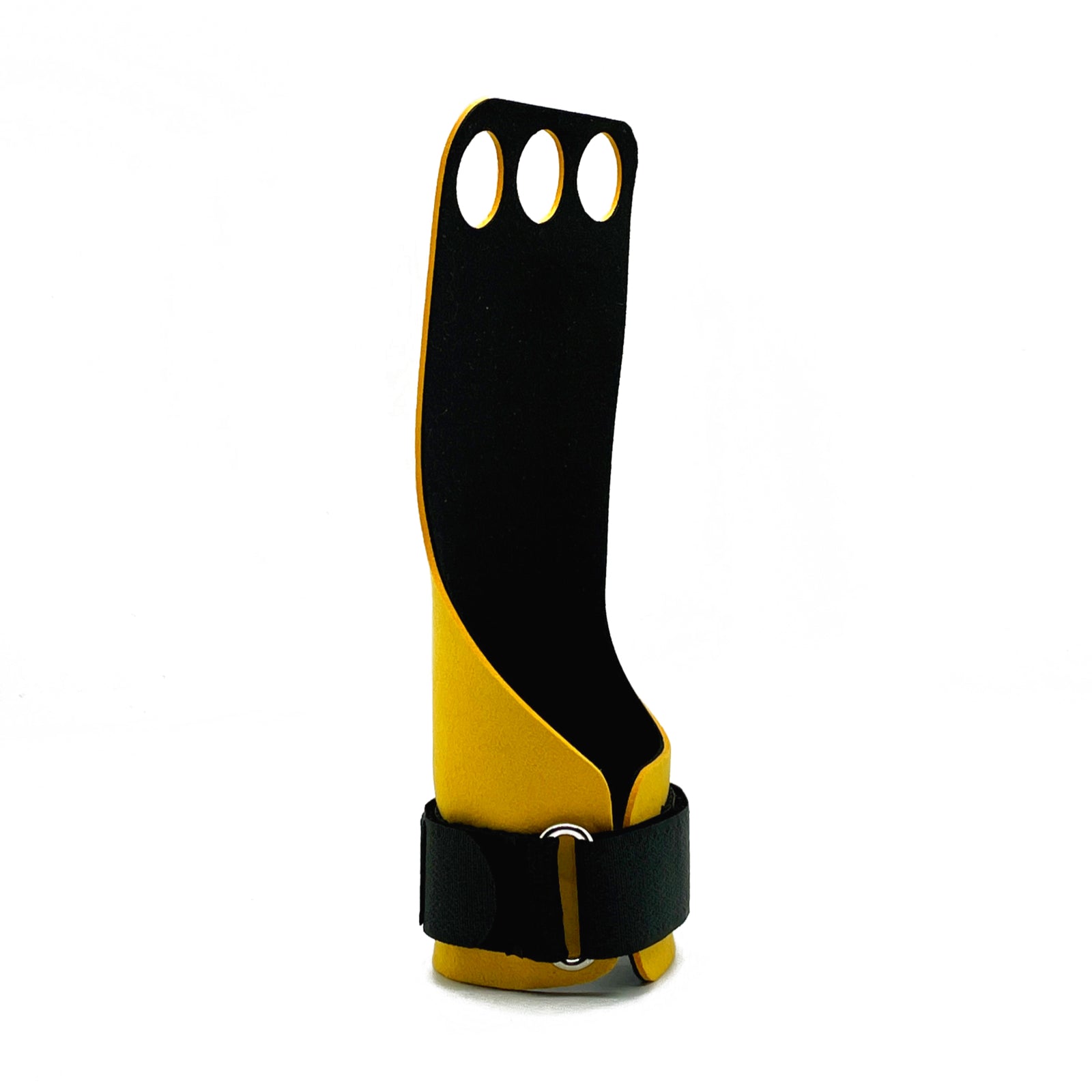 X3
X3 offers narrower pad profile towards the top of the grips, while maintaining the width around the base of the wrist. 
Ideal for athletes who prefer less invasive grips, while still maintaining protection and grip in the most crucial areas
X2
X2 shapes feature rounded edges and ergonomic fit around the thumb portion of the grip pad. X2 desgins carry the most significant angle towards the index finger and the thumb. 
Ideal for athletes with thumb under bar grip and beginners.